PROSTATE BLADDER KIDNEY TESTIS
Mr Rao evaluates and treats all general urological problems and his special area of interests are robotic prostate surgery; laparoscopic surgery; and laser stone and prostate surgery.
He stays up to date with current practices by attending international conferences as well as local multidisciplinary meetings and seminars. He sees private and public patients and aims to expedite all new referrals.
He is a keen promoter of Health and Wellness and writes a blog at drrao.com.au. He is a publised author of "Meditation and Martini-the subtle cocktail of balance".
Mr Rao sees working as a surgeon as a privilege and is committed to providing excellent patient care on every level. His caring approach is appreciated by patients and their families.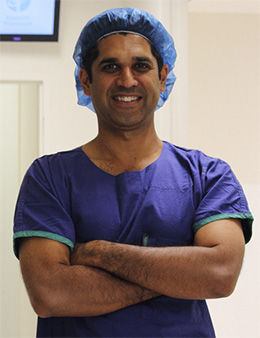 Specialising in:
? PSA Evaluation and Prostate Cancer
? Da Vinci Robotic Prostatectomy
? Laparoscopic Surgery
? Laser Stone and Prostate Surgery
? General Urology
Consulting at:
? Epworth Hospital Richmond
? The John Fawkner Hospital, Coburg
? NorthPark Hospital, Bundoora
? Sunbury Private Hospital, Sunbury
? Gisborne Medical Centre, Gisborne